Casino – CalvinAyre.com
Travellers International brings Okura Hotel brand to Philippines
In response to the growing number of tourists visiting the Philippines, casino operator Travellers International Hotel Group, Inc. (TIGHI) announced plans to add a new hotel in Resorts World Manila (RWM).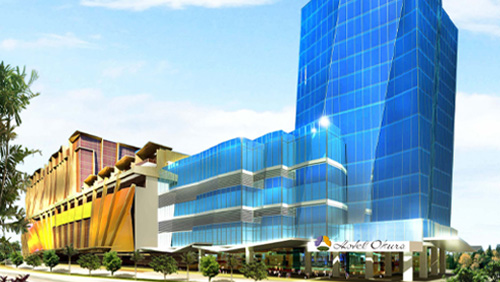 Japan Times reported that TIGHI has inked an agreement with Tokyo-based Hotel Okura Co. to manage the new hotel under the premium Japanese brand.
The first luxury hotel of the Japanese firm, which will be constructed inside the RWM casino complex, will have 191 rooms, with a standard room size of about 60 square meters. The 11-story Hotel Okura is expected to open in the fourth quarter of 2018, according to the companies.
TIGHI and Okura also agreed to construct another 13-story hotel with 380 rooms in Bayshore City Resorts World, an integrated resort located at Philippine Amusement and Gaming Corporation's (PAGCOR) Entertainment City in Pasay City. The second hotel is expected to be constructed in 2020.
Data showed that the number of foreign visitors in the Philippines grew at an average of 10 percent annually in the past years. In 2016, the number of foreign tourists in the country was at 5.9 million.
The figures look promising to Hotel Okura, which has been eyeing on expanding its business overseas.
Hotel in City of Dreams Manila drops 'Crown' name
Meanwhile, casino developer Melco Resorts and Entertainment Ltd. announced that its hotel in City of Dreams Manila will no longer bear the name "Crown Towers" in 2018.
The hotel, which has 300 guest rooms, will be called Nüwa Hotel, effective January 16, according to CEO Lawrence Ho. In statement, Ho pointed out the Nüwa brand "embodies the very essence of Melco Resorts' pursuit to provide our guests the very best in sophistication, quality and innovation."
The rebranding of Crown Tower Hotel came a year after Australian billionaire James Packer announced that he is divesting all his shares in Melco Resorts – previously known as Melco Crown Entertainment Ltd.
In October, Packer told shareholders at the company's annual general meeting that his ambition of expanding Crown Resorts into an international casino and hotel empire had failed due to the arrest of his staff in mainland China on charges of illegal promotion of gambling.
The post Travellers International brings Okura Hotel brand to Philippines appeared first on CalvinAyre.com.