Latest Casino Bonuses

Magic in the Garden of Eden
Basseterre, the capitol of St. Kitts in the Caribbean's Leeward Islands, is a charming city with French architecture, coconut palm trees, cannons, ancient museums and bustling hard-working people who greet each day with a smile.
There is a pizza parlor that makes, frankly, the best pizza I have ever eaten. It is located about two blocks from the pink palace that houses the governmental headquarters. That is where the Prime Minister and his Ministers have their officers.
I worked as editor of The Observer, a weekly newspaper that served the people of St. Kitts and Nevis, for two years before my work permit expired. My publisher was Kenneth Williams, a native of Trinidad who prided himself on printing a politically independent newspaper that kept locals as well as tourists informed on island and world events.
One of my favorite past times in St. Kitts was to wander through the narrow twisting streets. I would pass fruit vendors selling anything from mangoes to passion fruit and sea grapes. There were open-shuttered bars where you could buy a bottle of Carib or Heineken's Beer for the equivalent of .85 cents U.S. And there would always be island food -- roast pork, black beans, plantains, rice and whatever else the cook could conjure.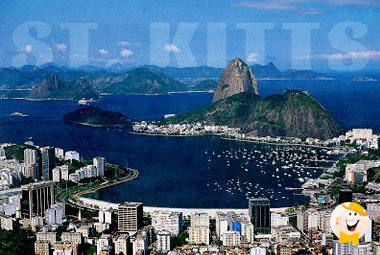 My days were spent assigning reporters to stories and to interviewing Ministers on the various projects they were involved in to improve the lives of the people. I spent my evenings at the island bars and restaurants and visited the Marriott Hotel's Jack Tar Casino two or three times a week.
There I would play blackjack, video poker or live poker. My foes at the table included business owners, sugar cane laborers and police officers who took their poker seriously.
One of the players was a smiling black man who was a native of St. Kitts. Jerome was a muscular individual who wore a gold cross around his neck. He was a regular reader of The Observer and told me he liked my by-lined stories.
I asked him what he did for a living. He smiled and said, 'I grow plants in my Garden of Eden.'
Really, I said?
'God actually grows the plants but I tend to them to benefit humanity,' he said. 'If you would like, I could show you my garden. You may even be interested in writing a story about it.'
He gave me instructions on how to find the place. The next morning, I walked from the newspaper office and found my way to Jerome's Garden of Eden.
He lived in a small one-bedroom house on the property. There were over 100 different plants in the well-attended garden, including the digitalis plant. My father had suffered a heart attack and was taking digitalis pills for his condition.
'The pills are made from this plant,' Jerome said. He produced a book and showed me the scientific names of all the plants growing in his garden. I borrowed the book and write a story about the Garden of Eden.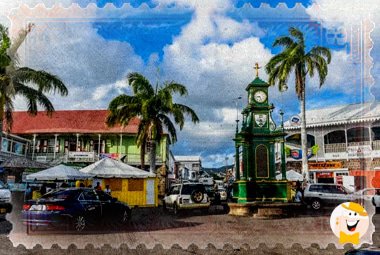 One of the plants was used to make Noni, a healthy drink made from the Noni tree. It is packed with anti-oxidants and is used to treat inflamed joints as well as heart disease. The drink was a bit harsh but tasted like grape juice.
I kidded him. 'What about the Blessed Herb?' I asked. 'Do you grow that?'
He gave me a serious look. 'Of course,' he said. 'I am Rastafarian and I believe in the spiritual as well as the healing qualities of Ganja.'
I wrote an article about the Garden of Eden. It is a special place of peace, good health and good karma. If you are ever lucky enough to make it to St. Kitts, be sure to visit the place. It will be a rewarding journey.