Latest Casino Bonuses

Killing The Goose
If the old Las Vegas gamblers and casino owners could see what was happening in the new Las Vegas, they would probably turn over in their graves.
When Las Vegas was just a gleam in the eyes of the early gambling promoters like Bugsy Siegel, the concept was simple; provide a DisneyLand for adults where they could enjoy free or low-cost entertainment, cheap food and drinks, and have it all paid for by the gambling.
For years that worked. People were lured to Sin City by the world's top celebrities, along with hotel rooms that went for $19.95 or less, steak and lobster dinners for $3.99, and free lounge shows featuring some of America's best known entertainers.
That was when the mob, nicknamed organized crime by the Federal Bureau of Investigation, was in charge.
While Bennie Binion never featured big name acts at his Horseshoe Casino on Fremont Street in downtown Las Vegas, he did promise his customers good food, cheap whiskey and a great gambling experience, all of which he delivered until his death.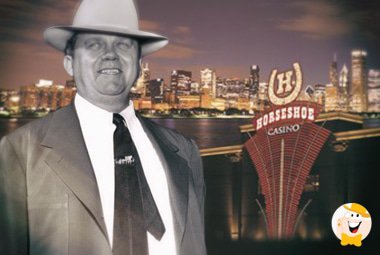 I recently visited Las Vegas and picked up a copy of a free magazine of the same name in my hotel room. Believe me when I saw the magazine was the only free item in the resort.
Here are a few things visitors to Las Vegas are offered these days. P.S. As you read this, keep your credit card handy.
TERRY FATOR, hyped as one of the 'best entertainers in the world,' is appearing at The Mirage on the famed Las Vegas Strip: a ticket to the show is priced at $60.
MYSTERE, CIRQUE DU SOLEIL, is offered at the Treasure Island for $50 per ticket. The casino does offer free parking.
MAT FRANCO, a young magician and illusionist at the Linq Hotel. Price per ticket: $42 to $109.90.
BLUE MAN GROUP, appearing at the Luxor, $59 to $115 per ticket. You can go VIP (whatever that means) for $175 per person.
PENN AND TELLER, humorists and magicians, appear at the Rio where the price to their show ranges from $75 to $97.
BEATLEMANIA is being featured at The Mirage, where actors portray the Beatles on stage. Tickets range from $79 to $180, plus tax and fee.
Now I have watched some great performers in Las Vegas, but I did it in the early days when the prices were right. For example, I viewed the Four Freshmen in a free lounge show at a casino on Las Vegas Boulevard. It was a very intimate show and brought back memories of m college years.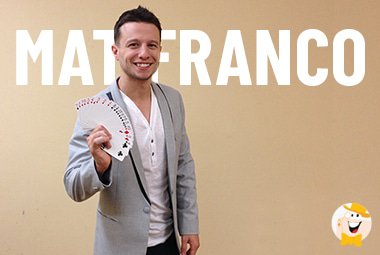 I also saw Tony Bennett. I can't remember the cover charge but it must have been reasonable or I wouldn't have paid it.
The mob was smart. They were selling gambling and the entertainers simply brought the customers to the tables. They took some of their gambling profits and used the money to cover the cost of entertainment. There is an old Latin phrase that goes 'something for something,' and that is what the mob gave to the public.
The same went with food. I still remember those high in the sky flashing neon signs promising you steak, prime rib, hot dogs, shrimp, champagne at super-low prices. True, these specials were served after midnight in many but not all cases. But they were real values and they brought people to Las Vegas by the droves.
Today's casino corporate heads -- and I hate to say this -- are greedy. They take as much as they think they can gouge from the public. It isn't the style of the old Las Vegas and you have to wonder how long this continues before the casino industry kills the goose that laid the golden egg.