Latest Casino Bonuses

Why Gamblers Don't Like Rain
It's a dreary day in Western Pennsylvania. You have probably read about it. The rain has been falling steadily for the past three days and the rivers and streams are overflowing their banks.
Homes are flooded and cars are door-deep in water throughout my home town of Sutersville, PA. All of the main roads near my brother's home are blocked by water.
The basement of our home is filled by three inches of water. We can't even sweep it oout because the drain is overflowing. Help! We need somebody with a maritime pump.
It took a couple of hours...
...of cleanup before I could even get into the basement to use the computer. We needed to do some laundry and placed a basket of dirty clothes in the car to take it to the laundromat in West Newton. We got only so far before we were stopped by firemen from the Sutersville Volunteer Fire Department. Sorry, they said. The road ahead is blocked by four feet of water.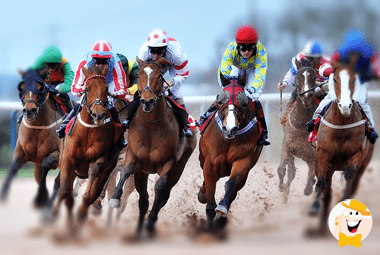 Gamblers and poker players hate rain. It ruins all their plans.
Oh well. May as well watch the racing channel. I want to test the effectiveness of my new horse handicapping system.
By the way, the system is very effective. In fact it's so effective I don't know if I will share it with my readers. It has me really excited.
Using the system, I drove to The Meadows the other day and picked five winners in a row. They ran from odds-on favorites to horses that paid $9.40 for a $2 bet. Not bad for a system still in its testing phase.
Today I picked three winners in a row
It gives me 100 percent wins on eight races. I don't think you can do much better than that.
When I lived on St. Kitts in the Caribbean, I used to love the tropical rainstorms that would sweep in from the ocean. The sky would be a perfect blue and suddenly you would see a cloud materialize. Then in a matter of seconds you would be drenched with warm rain. It was messy but it was pretty wonderful.
It didn't bother the tourists but the islanders didn't like it. I would walk in the rain, enjoying the downpour, while islanders would rush past me with umbrellas, staring grimly ahead in order not to stseop into a puddle.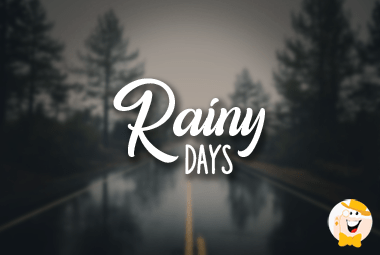 The Monongahela River
It's where I fished as a child is a raging brown river that is steadily rising. Some people have resorted to kayaks or boats to get around, while others are just staring helplessly at a river they cannot control. What can you do when nature goes mad? Absolutely nothing.
My brother Legs wanted to drive to The Meadows today, reasoning that there was nothing else to do. Good luck. There is no way to get past the swollen creeks to get to the casino and harness race track in Washington, PA. 30 miles away.
No, when it rains like this the only thing you can do is stay home. I don't mind it much. Hey, there is always tomorrow and for a gambler, that's enough.
I am also going to the Internet to study pot limit Omaha High. This is a game that is new to me but I am beginning to like it more and more. I will let you know how it treats me as soon as the rain stops.